Drive at ease with our Limited Warranty
Enjoy your family while we take care of the safety of your car. All our vehicles include a Limited Warranty from the moment they leave the store.
Your vehicle is protected by our Limited Warranty
Drive at ease, all our vehicles include our Limited Warranty for 18 months/18,000 miles, whichever occurs first. You can also enjoy the benefits and extended coverage of our Premium Limited Warranty by increasing your down payment.
Tricolor Auto
Limited Warranty *

18 months
or 18,000 miles **
Tricolor Auto
Premium Limited Warranty *

24 months
or 24,000 miles **
36 months
or 36,000 miles **
* See dealer for Limited Warranty and Premium Limited Warranty details.
** Whichever comes first.
Protection On The Road
All of our Limited Warranties covered the following:
All internal lubricated parts
Engine block & cylinder heads
Engine mounts
Expansion plugs
Harmonic balancer
Intake & exhaust manifolds
Oil pan
Pulleys
Rotary engine rotor housing
Supercharger / Turbocharger (OEM)
Timing chain
Chain and tensioner
Timing Cover(s)
Valve covers
Water pump, cases & housing
Internal parts & vanes
All internal lubricated parts
Axles & axle bearings
Constant velocity joint boots
Differential cover
Drive axle housing
Drive/shaft support
Drive shaft(s)
Front hub locking assemblies
Hub bearings
Universal joints (welds)
4WD actuator
All internal lubricated parts
Cooler lines (metal)
Flywheel / flexplate
Housing / case
Internal / external control units
Transmission cooler
Mounts
Oil pan
Throttle valve cable (Transmission)
Torque converter
Transmission front pump
Vacuum modulator
All internal lubricated parts
Case
Flywheel
Mounts
A/C lines
Accumulator
Blower motor
Clutch internal parts and assembly
Compressor
Condenser
Evaporator
Thermostatic expansion valve
High/Low compressor cut-off switch
Suction control devices
A/C idler pulley & bearings
Orifice tube
Pressure cycling switch
Refrigerant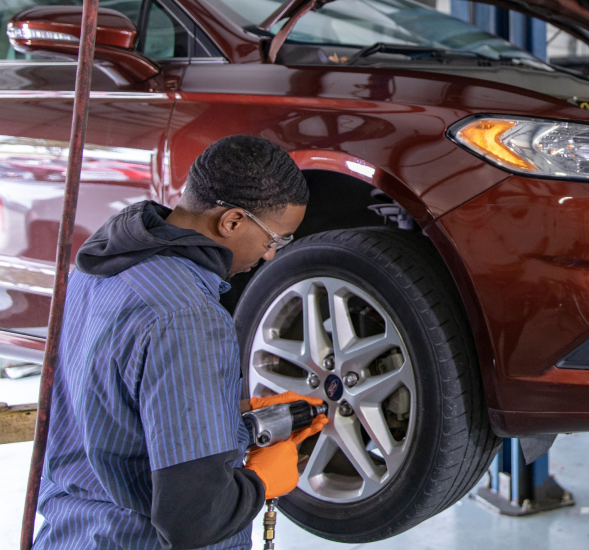 We are here for you 24/7
Whatever route you take, we'll be with you. With our Tricolor Auto Premium Limited Warranty, enjoy our Roadside Assistance* benefits for 36 months, any day, at any time:
Towing
We cover you in incidents or failures related to time or use.
Gasoline & fluids delivery
A specialist will deliver emergency gasoline when urgently needed.
Oil changes
Free oil changes for a year every 3,000 miles or 90 days, whichever comes first.
Flat tire assistance
Lock-out assistance
Battery jumpstart
*The Roadside Assistance Program is only included with our Premium Limited Warranty. The Roadside Assistance Program duration is 36 months.