Drive at ease with our Limited Warranty
Enjoy your family while we take care of the safety of your car. All our vehicles include a Limited Warranty from the moment they leave the store.
Our Limited Warranty rides along every mile
Enjoy every mile, calm and secure, with our Limited Warranty included in all our cars. You can also extend the benefits and duration with our Premium Limited Warranty1.
18 mos. / 18,000 miles2

Limited Warranty
included
Covers the most important mechanical parts of
your vehicle's major systems.
Limited Waranty Manual
24 mos. / 24,000 miles2
36 mos. / 36,000 miles2

Premium Limited Warranty
optional
Enjoy the benefits of our Limited Warranty for
an extended duration, plus, our 24/7 Roadside Assistance Program4.
Premium Waranty Manual
Protection On The Road
Get to know the coverage of our Limited Warranty
All internal lubricated parts
Engine block & cylinder heads
Engine mounts
Expansion plugs
Harmonic balancer
Intake & exhaust manifolds
Oil pan
Pulleys
Rotary engine rotor housing
Supercharger / Turbocharger (OEM)
Timing chain
Chain and tensioner
Timing Cover(s)
Valve covers
Water pump, cases & housing
Internal parts & vanes
All internal lubricated parts
Axles & axle bearings
Constant velocity joint boots
Differential cover
Drive axle housing
Drive/shaft support
Drive shaft(s)
Front hub locking assemblies
Hub bearings
Universal joints (welds)
4WD actuator
All internal lubricated parts
Cooler lines (metal)
Flywheel / flexplate
Housing / case
Internal / external control units
Transmission cooler
Mounts
Oil pan
Throttle valve cable (Transmission)
Torque converter
Transmission front pump
Vacuum modulator
All internal lubricated parts
Case
Flywheel
Mounts
A/C lines
Accumulator
Blower motor
Clutch internal parts and assembly
Compressor
Condenser
Evaporator
Thermostatic expansion valve
High/Low compressor cut-off switch
Suction control devices
A/C idler pulley & bearings
Orifice tube
Pressure cycling switch
Refrigerant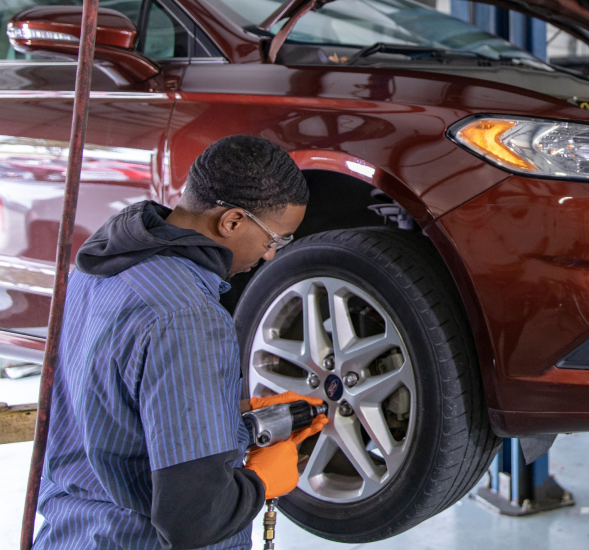 With you 24/7
No matter which road you choose, we're with you,
thanks to our 24/7 Roadside Assistance Program4
included in our Premium Limited Warranty.
Towing
We cover you in incidents or failures related to time or use.
Gasoline & fluids delivery
A specialist will deliver emergency gasoline when urgently needed.
Oil changes
Free oil changes for a year every 3,000 miles or 90 days, whichever comes first.
Flat tire assistance
Lock-out assistance
Battery jumpstart